This was my first Android phone that I purchased new.
Unlocked your Moto G and are now bothered by the "Bootloader Unlocked" warning?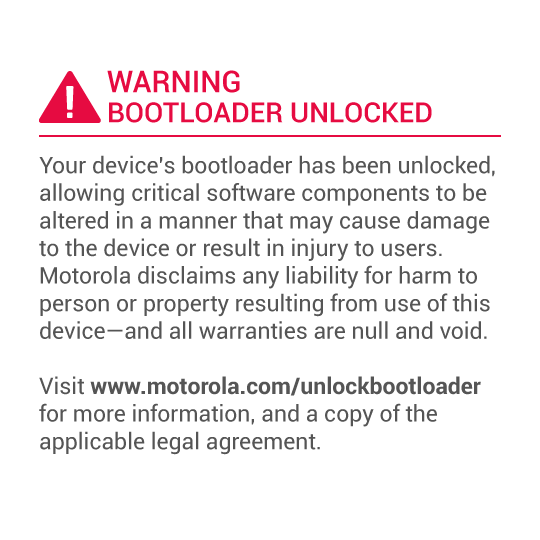 These are patched "logo.bin" files. They are taken from the original, untouched Motorola firmware. They've been updated to always display the normal boot logo, even when an unlocked bootloader is detected. No other modifications have been made to the file.
Moto G LTE (XT1045) boot logo for 5.1:
moto_g_xt1045_logo-5.1.zip
Moto G LTE (XT1045) boot logo for 5.0.2:
moto_g_xt1045_logo-5.0.2.zip
Moto G LTE (XT1045) boot logo for 4.4.4:
moto_g_xt1045_logo-4.4.4.zip
ADB and fastboot tools (current as of July 6th, 2015):
adb_fastboot_20150706.zip