Google updated their brand logo but never bothered updating the old boot logo on any of their devices.
Want the new logo?
This changes the old Google logo you see when your Nexus 5 is turned on to the new/current Google logo. I've tested this with Stock Android 6.0.1 and CyanogenMod 13.0.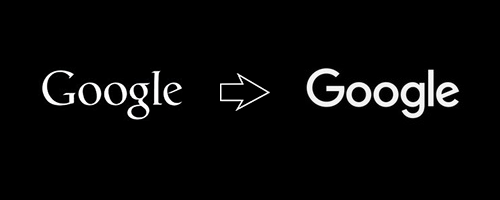 (credit goes to Rodger_Rulez on XDA for originally providing the file)
Download: N5_Logo_Update.zip (~360KB)
---
Installation Instructions:
1) Copy the "N5_Logo_Update" zip file to your device.
2) Boot into Recovery / TWRP.
3) Flash the "N5_Logo_Update" zip file.
4) Reboot your device.
Make note that you will have to re-apply this patch if you update your device's bootloader (as it will overwrite the new logo with the old logo).